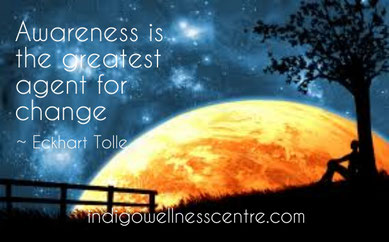 Happy, Healthy New Year!
I hope you had a wonderful holiday and are looking forward to the blank canvas of 2017!
Are you setting any resolutions? What if we call them "intentions"? Even with the negative connotations to the phrase "New Year's Resolution", who can deny the urge for a fresh start in one area of another?
It's in our DNA, with generations before us celebrating Yuletide as a time to release that which they did not want to carry into the coming year. Unfortunately, the desire for new beginnings coursing through our veins this month is often discouraged by the 8% success rate for New Year's Resolutions.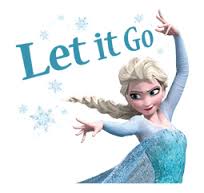 But this year in particular is an opportunity to shift something in your life. In Numerology, 2017 equals a "ONE" year. 2017 is the beginning of a 9 year cycle and is an auspicious time to create something new!

Here are 5 strategies for ensuring your New Year's Intentions flourish.
Just like our ancestors did, let go of that which you don't want to carry into the New Year. Like a pitcher full of water, you can't add more liquid until you pour out some from the pitcher first. We must create space for the new!

Let go physically by de-cluttering your space. Take even just 15 minutes a day for the next 9 days to clean out a drawer, closet, or cabinet. Keep only things that make you feel good when you see or hold them, and perform your space clearing with an intent, and feelings you want to experience in 2017. You will be amazed how this simple act can shift the energy. You can learn more about space clearing through Denise Linn. In fact, she coined the term "space clearing".

A helpful Feng Shui technique is to use your front door, literally! Even if you are coming in from your garage door in the colder months, be sure to open up your front door once a day to encourage new energy to flow into your home.
Let go mentally and emotionally by taking some time to think or journal about what feelings, resentments, habits, etcetera, that you no longer want to carry. Use a visualization meditation, a smudge stick, burn the paper on which you wrote them down, or any another ritual that works for you to let them go. Rituals and ceremonies affect our subconscious which can help us break up old patterns.

2. Make sure your new intention has a feeling of expansion, and not contraction. Feel it in your body. There should be no anxiety around it. This will ensure it is a goal coming from your soul and not the ego. For example, the intention to lose 15 pounds feels heavy, contracting and stressful! Instead, the intention to drink a fresh juice every morning, or to choose one loving action towards yourself each day, both feel light, expansive and positive.
3. Nature abhors a vacuum. Instead of focusing on what you can't do or have, focus on that with which you will be replacing it. Fill up the empty space you've created purposefully so that one unhealthy habit isn't replaced by another. For example; instead of saying you aren't going to eat wheat anymore, decide what you will have instead. Or, instead of watching 3 hours of TV every night  you'll go to a yoga class or read a book during that time.

4. Your present day choices predict your future. An intention needs an action plan. New choices aren't difficult, they are just different. If you are struggling to make different choices, reach out for help and invest in yourself to get to the blockages for change, or to simply encourage your commitment and accountability. Consider my coaching sessions, or tap into another professional with whom you resonate. Especially if your intention is recycled from a past year(s) take advantage of someone's expertise to support you, and make this a positive experience, and not one of frustration or self- criticism.

5.     All sound like too much? Then keep it simple by setting a theme or word, or mantra for the New Year. Joy, Ease, Surrender, Trust, are just a few examples. You can tap into your word on daily basis at any time to bring you back to your breath and the present and a reminder of what you want to experience this year. Use it during meditation, and even to help you make certain decisions. For example, if your word or theme is "joy", make choices throughout the year that support you in following your joy.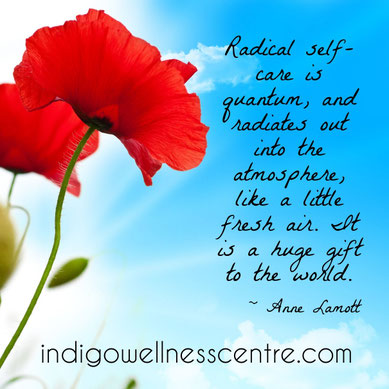 We aren't projects that need to be finished or puzzles that need to be solved, but the New Year does provide us an opportunity for a little self-reflection and personal growth, and that goes hand in hand with radical self-care – which as you know, is my wish for you!
If we are taking care of ourselves, that means we love ourselves, and our ability to love ourselves is directly proportional to how much we can love others. The changes we make individually in 2017 have a ripple effect for all.

I think many of us felt the events of 2016 deeply and intensely. I took away that each of us is being called to step up in 2017 (mindfully, peacefully and in integrity) for the things that we believe in and what are important to us. There is no one leader that is going to "save us".  We are each the person for whom we've been waiting. 
Have a Happy, Healthy, Joyful, Blessed, and Loving, New Year ~